About Ken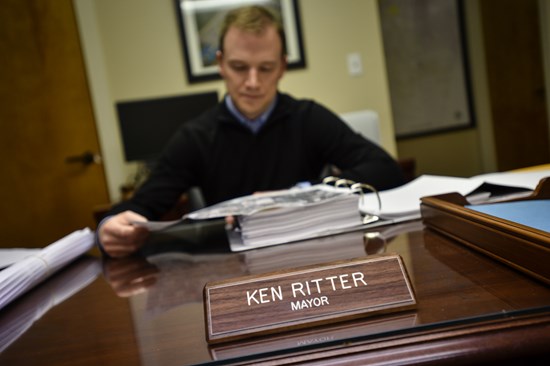 Ken Ritter is proud to serve Youngsville as Mayor! He began his term on January 1, 2015 and his leadership has effectively guided the city through growth & prosperity as well as periods of challenge and adversity. Upon taking office he moved quickly to create and implement the city's first ever Master Plan to serve as a roadmap for our city's future. Concerned about the manner in which Youngsville was growing it was imperative to improve planning, implement systems, establish processes, evaluate infrastructure, and modernize software. Under Mayor Ritter's leadership development processes are streamlined, city services are more accessible, recreational opportunities have been expanded, the Youngsville Police Department has doubled in size, & the Youngsville Fire Department staffing model was increased to be the first department in Lafayette Parish, outside of the City of Lafayette, to have 24/7 paid fire staffing. In addition, his administration oversaw the completion and opening of the Youngsville Recreation Center, and the creation of the Youngsville Recreational Sports Programs. During the Mayor's term millions in infrastructure improvements including water, sewer, & roads have been completed.
In the face of adversity after a historic flood event in August 2016 Mayor Ritter's administration navigated bureaucracy and had FEMA reimbursable storm debris pick-up commence within one week from the tragic event. In addition, the city's first ever Public Works Director was recruited and hired to establish a proactive drainage maintenance plan. Working on a 7 day a week schedule with rented equipment and newly hired help Youngsville Public Works removed sediment from Lafayette Parish drainage channels in order to restore them to their original grade. Within months, development standards were raised, drainage maintenance was improved, & work on regional drainage solutions were accelerated.
Before his term as Mayor, Ken was elected to the Youngsville City Council in 2010 and served from 2011-2014. On the City Council he was a leading voice of progress and compromise. Ken was instrumental in the creation of the city's comprehensive land use ordinance and the city's increased infrastructure requirements for new roads in privately developed subdivisions.
Prior to his service on the city council Ken was a board member and President of Copper Meadows Homeowners' Association where he helped to make one of Youngsville's newest neighborhoods one of the best in our community.
Ken is the owner of three Anytime Fitness franchises in Acadiana after ending a successful career in hotel management. He has a Bachelor's degree from Colorado Technical University in business administration and was a 2013 recipient of the Daily Advertiser's Top 20 Under 40 leadership awards.